LIFE OF A BANTER #6: MEMOIRS OF AN EX-LAGOSIAN (4): THE END GAME (II)
You must have seen some very fast chaotic movie scenes where suddenly everyone just stops moving, and all you hear is the narrator's voice saying "wondering how I got here? I'll tell you" which is followed by a quick flashback to some hours or days earlier. That was exactly what occurred the moment I found out my phone was gone, only that this time- it was real life. Neither a movie nor a drill. Within the millisecond of when the bus parked to organise the change for the passengers alighting and when it began the next journey, I ran numerous scenarios in my mind as to what really happened.
BY YOURS TRULY: LIFE OF A BANTER #6: MEMOIRS OF AN EX-LAGOSIAN (4): THE END GAME (I)
I remember holding the phone when I got to the bus stop, I remember putting it in my pocket as I laughed at the lightning speed my new-found friend in a shining black suit used to get into the bus – flinging his suitcase around like he was wrestling, I remember feeling the phone resting in my pocket as I made a decision to join the hustle once the next bus pulled up. What happened next? Then I remember struggling to enter the bus, the problem now was I could not remember feeling or sensing the presence of any device around me. Think again.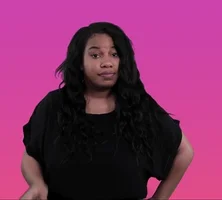 WAIT…WHAT?: YUTE BANTS RETURNS WITH 'VIRAL' EPISODE FEATURING DAGGZ AND BABA CROWN!
With one swing of my head like I just saw something, I quickly came down from the bus since it was not moving yet. I walked about a stone-throw away and guess what I saw? I did see something; my phone's shining case, surrounded by a group popularly known as the true owners of Lagos, garage agbero. To be honest, I did not check well enough to see if that was actually my phone or not. I did not even know what to do. Maybe go there prostrate and speak some queen's English make them pity me and give me my property? I had done enough of thinking and I was under stress so I opted for the option that in the life of me, would never cross my mind; I ran towards them.
GUYS SHA..: MISCONSTRUED – A SHORT STORY ABOUT MEN BEING SCUM
Yes, I charged towards them but even in my "hard guy" state, I was still careful, it would be very foolish of me not to respect Lagos street, after all it has taught me. They formed a semi-circle backing my bus and I, probably discussing what to do with what they were holding. I sneaked up behind the one holding the phone and…. snatch! If you are thinking I waited around to get a reaction from them or explain how the shining thing belongs to me, you'd better think again, I am sure before you are done thinking, I was already on the bus.
ANOTHER FUNNY GUY: CROWN FEATURE: MEET OREOLUWA SHONIBARE – THE CREATIVE SOUL WITH A BUSINESS MIND
I was panting hard yet calm, still trying to process what just happened, I was seven scared of looking back even as the bus was already in motion. As I was still trying to understand the whole movie scene with my phone clinched tight in my two hands, someone tapped me from behind, I turned and it was the conductor, he said "Alaye, your mama prayer dey work oH!" Apparently, he saw all that happened and he told the driver to speed off when I ran back to the bus. See God.

POPULAR IN CANADA: LIFE OF A BANTER #4: MEMOIRS OF AN EX-LAGOSIAN PART ONE – WELCOME TO LAGOS
That was probably the most adrenaline-charged moment of all the experiences I had in Lagos. Even on my way out of the city permanently, some weeks later, I kept smiling at the events that had kept my life busy in Eko. I could not keep up with the scores between the yellow city and I but I was sure that regardless of the experience and score, there was going to be a rematch one day. This time around, instead of a frown, I had a big smile on as we passed an old friend; the electric signboard that said "This is Lagos". It felt like she was telling me "It was an honour; I'll see you later" as I held the smile and drifted off to sleep.

TILL NEXT TIME…: SEYE KEHINDE'S 2018 'BECOMING ART' EXHIBITION WAS A LIT AFFAIR AND I HAVE PICTURES TO PROVE IT
– Nuel
Twitter: @amcalled_nuel
Instagram: @amcalled_nuel
Email: [email protected]
#StayCrowned