LIFE OF A BANTER #6: MEMOIRS OF AN EX-LAGOSIAN (4): THE END GAME (I)
Apart from watching Thanos decimate my favourite superheroes and snap half of the world's population into oblivion, there were some darker days in Eko. Darker days like when I spent almost eight hours in the office actively and purposefully doing nothing only to end up getting stuck in traffic without cause on the way home. The darkest of days was when I struggled to get a bus just to end up being stuck in traffic. Getting a bus on a Monday morning was an extreme sport.
SUGGESTED BY OUR EDITOR: LIFE OF A BANTER #6: MEMOIRS OF AN EX-LAGOSIAN (3) – SUSPENDERS!
Living around the Gbagada-Ifako axis made me believe that due to its rather serene environs, the whole fuss about hustling for a daily commute in the morning was not going to be in this part of town. Like Jon Snow, you know nothing. This was also hinged on the fact that my normal route to and from work wasn't always as busy as other parts around the yellow city; well that was soon to change.

FOR YOU: LISTEN AS DUNNIE FALLS HEAD OVER HEELS IN 'FOOLISH'
I was heading towards Yaba for the first time that morning, dressed in my crested vest and well-polished jungle boots and as has become my usual custom, I asked people for directions. I walked up to a young man and asked the necessary questions, then as he began to talk, I noticed one thing; he was using many hand gestures (ê gbà bayi, ê gbà bayi). Straightway, I remembered the last time someone gave me directions this way I found myself in another state. I politely thanked him and turned quickly to ask two more people; I wasn't taking any chances. Not today Satan, not today!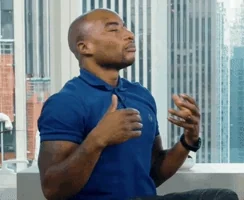 FOR YOU: WATCH: THE FISAYO TAKES A TRIP TO THE QUEEN OF SHEBA'S TOMB IN OGUN STATE
Satisfied with the directions, I stood at the bus stop waiting for the next fleet of yellow buses to pull up. Standing beside me was a man in a black suit that shined in the sun, who was holding a matching briefcase. He stood so calmly for someone looking that sharp. I had to greet him just to show respect. As we waited, I raised my head and my eagle vision (cue rolling of eyes) caught a glimpse of a yellow bus heading towards us from a distance. Despite this so-called eagle vision, I could still not see the commotion that was already stirring up around where I stood as people began to arrange their clothes and gather their things like something was about to happen. Once again, like Jon Snow, you know nothing.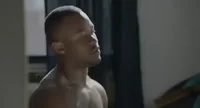 HAVE YOU READ?: CROWN FEATURE: MEET FISAYO FOSUDO – THE FUTURISTIC VISUAL STORYTELLER
Immediately the bus pulled up, there was a rush and different languages were flying in the air. Hands and legs were launching forward holding to the bus frame like they wanted its parts as souvenirs. My new found friend in a shining black suit was in front of the pack. I didn't really see him – all I saw was his brown briefcase swinging everywhere as he tried hauling himself into the bus. Now for years, I had heard of the hustle that comes with getting a bus in some parts of Lagos but for the life of me, I never thought it would be like this. I was so amused at the swiftness of the shining-suit-man that instead of joining in the hustle, I began to laugh. That laughter cost me the next two buses because I wanted to see more. Do you think this is a movie?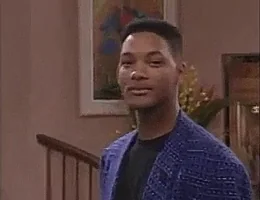 SEE ALSO: CROWN FEATURE: MEET ANGELOH – THE LOVE CHILD WITH A MESSAGE
Since I was running late, I decided to join the next wave of hustle when the bus pulled up. Never have I in my life hustled the way I did to get a seat on a bus and I was so happy with myself when I succeeded after the first trial. I was in. During the process of fighting for the last available seat on the bus, I heard something drop behind me. Naturally, I didn't care, it wasn't me that fell.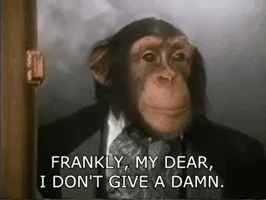 WAIT! THERE'S MORE…: SEYE KEHINDE'S 2018 'BECOMING ART' EXHIBITION WAS A LIT AFFAIR AND I HAVE PICTURES TO PROVE IT
I wasn't carrying a kid (I came to Eko alone) and my shoes were still on so I was good, or was I? While the conductor was sorting out the change for some passengers who alighted for us to get in, I wondered why my hands felt light, then it clicked… my phone, Mo da ran! Where is my phone!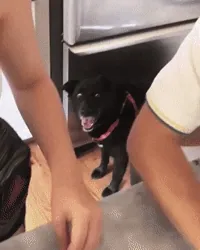 ALSO SEE: ON BEING A FOODIE AND ENJOYING A NEW POT
To Be Continued…
– Nuel
Twitter: @amcalled_nuel
Instagram: @amcalled_nuel
Email: [email protected]
#StayCrowned