#CountdownToElection: 5 Noteworthy Moments at Nigeria's PVC Collection Centers
FOR YOU: #LAZYNIGERIANYOUTH: MEET JOHN FARINDE – THE GUY WITH ALL THE ANGLES
The forthcoming general elections are fast-approaching, the heat among the aspirants and the
electorate at large is becoming intense daily. Electorate in all parts of the country have been
actively participating in the election process by acquiring their PVCs and their experience while doing so is usually far from rosy.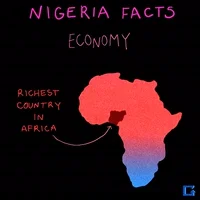 HAVE YOU SEEN?: #LAZYNIGERIANYOUTH: YET YOU CALLED US LAZY – POETRY BY HOLINESS SEGUN OLUFEMI
Here are five noteworthy moments encountered by Nigerians during their PVC collection.
1. Frustration 101
Nigerians are expected to wake up as early as 4:00am to register their names to become one of the few people that will be attended to by officials of the Independent National Electoral Commission (INEC). The time for arrival is not what moment unbearable, it's the INEC officials who are saddled with the responsibility of attending to the people arrive late. Whether you need to get a new PVC or renew your card, your case is no different. The assertion that the patient dog eats the fastest bone may become untrue, as it is possible you wait for hours and still leave unattended to.
POPULAR THIS WEEK: #LAZYNIGERIANYOUTH: MEET DAVID AFOLABI – A LEGIT ENTREPRENEUR
The INEC officials often arrive around 10:00 am leaving people to scuffle into the block where the registration is taking place. If you miss your name, that's too bad because someone has gotten your spot. You then have to decide whether to return the next day or bribe someone to get your card the same day. Some of the INEC equipment also end up malfunctioning or worse yet, the machinery stops working which means registration ends immediately.
READ THIS: LIFE OF A BANTER #2 : ON KILLING THANOS AND PRAYING FOR THE DESTROYER OF LIVES
2. Rogues' Invasion
Unsurprisingly, there are touts disrupting the not so peaceful flow of the process. They are mostly
aides to the chairmen, politicians and the elites in the society. Their activities are inclusive, but not limited to, hailing the chairmen and senators with names like Chairman Snake and Honorable Scorpion.
TASTE MAKER'S PICK: #THISISNIGERIA: OBA'S IMAGERY CAPTURES A FAMILIAR NIGERIAN SCENE IN BRIGHT HUES
3. Corruption? Not In My Country!
It is no longer strange to hear things like corruption in Nigeria is at its peak so when people who have access to the INEC officials walk into the unit at any time and they have their cards already, we can't honestly say we are surprised. PVC collection has become a hustle for some INEC officials who are corrupt as a secondary source of income.
NOT FOR BABIES: HOW I BECAME THE MOST HATED POET IN NIGERIA
4. Shalla To The Faithful Voters
There are voters who adhere to the rules and have been on the queue long enough to take note of the brow raising activities around them. You dare not mess with this set of people because they would definitely expose such obnoxious behaviour. All they want to do is collect their PVC and go home so try them at your own risk.
READ ALSO: THE NIGERIAN SONG
5. Blessed Be The Fruit
All over the world, pregnant women and nursing mothers have a leverage ahead of others who are vying for a common interest but in Nigeria, that is not the case. This partially because some people allegedly fake pregnancies and come to collect their PVCs with babies that aren't theirs just to ensure they got attended to ahead of others, irrespective of the time they arrive. It is not difficult to know that a pregnant woman or a nursing mother is on your queue, when you start hearing phrases like 'O loyun o! O gbomo o! E da wa lohun na?'
THAT'S HOW YOU WILL MISS: LIFE OF A BANTER #1 : IN THE BEGINNING…
Having endured all these unbearable moments and after you've finally attained your PVC, would you still want to trade it for a pen and notebook? I want to believe your answer is NO! While I wonder why some people snubbed this process and care less about the PVC collection, it is hard to snub the INEC released statistics of eligible voters. In the released figures, students took the top spot 22.3 million. What this means is that, INEC in its data base have 22.3 million Nigerian students out of 84.2 million eligible voters who are ready to secure a brighter future for themselves using their PVC. So make sure when February 16 comes around, you go out there and perform your civic duty. We are all counting on you!
READER'S DIGEST: A NEW IDEA FOR YOUR IDEAS
– Onyeka
Instagram: @iam_kachee
Facebook: Onyeka Iyoha
Email: [email protected]
#StayCrowned